Education is a process of receiving and transmitting theoretical and practical knowledge between student and teachers respectively. Education has a very important role in our life. Without education we are use-less. If we are educated then we achieve anything what we want.
We have right to education. Education includes the following terms:-
Learners who are healthy and ready to participate.
Provide adequate sources and facilities
Increases the knowledge and skills for life
They are linked to national goals for education
Educational Process is a learning process. It is helpful in every field. Education has a very important role in the development field. Education is the important factor which plays a leading role in the human development. It promotes productive information to our society. Education creates the opportunities for the socially and economically underprivileged sections of the society.
Creativity in the education system is also a part of science and technology. Now a day's internet is very useful thing in the education society. It makes education system so simpler. The students can easily understand. Education is very helpful to reduce the poverty from our society and to make our society healthier. Without education life of human being must be ruined.
Education has very important role in the Government, Private and Public Sector. If we are highly qualified and have a sea of knowledge and there are many opportunities in all these sectors. Education is used to develop our pre-employment and employment skills. Education system is used to provide knowledge and direction to the students. Education system is also helpful in promoting program with staff and parents. There are some functions which are related to the education system:-
Skills
Skills are required to perform multiple tasks, which are needs to upgrade in order to meet changing job conditions. These are used for preparing and maintain the functions.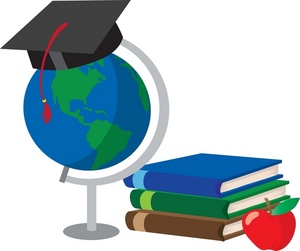 Ability
Ability is required to do number of activities, events and tasks. It is required to work with diversity of groups. It is also useful to work with variety of data. It also helps to maintain the confidence level of our.
Knowledge
Education has an important role in the knowledge. Education is an essential activity in the development of the society. Education represents a basic of society oriented towards the future. Knowledge becomes the more efficient for the economic and social growth of our society. Knowledge is spread through communication, tuition and education.
Education is the fundamental activity in the knowledge based society. Education has played an important role in forming society and training individual throughout his existence. The importance of education increases economic crisis. The building up of knowledge is via transmission of education and training and media. Education is an essential activity in the development of the society.